The Purpose of Suffering - Why does God allow pain in our lives?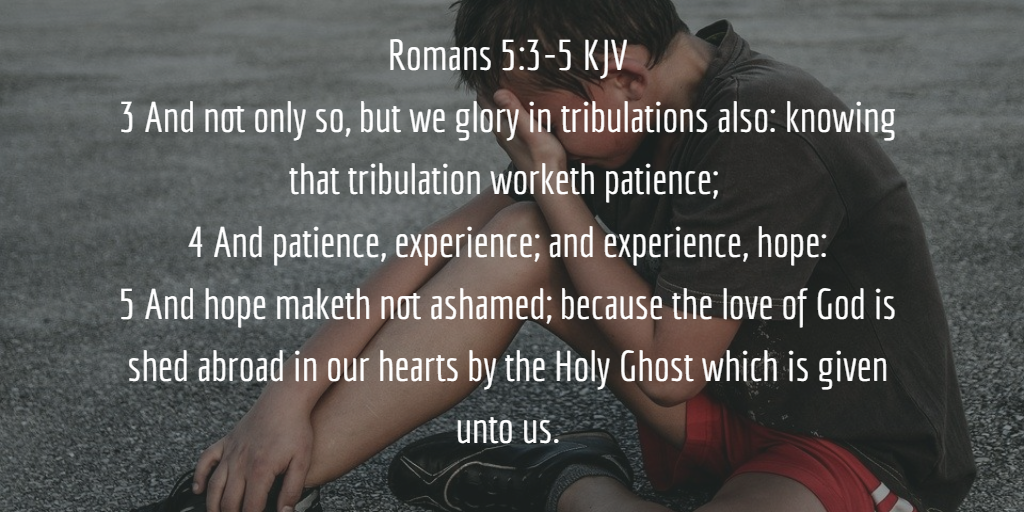 No Christian in this world is immune to pain and suffering. Suffering and pain are common to all people in the world. God did not promise a life devoid of suffering for Christians, in this world.
As long as we are alive in this world, we have to face the trials that God allows in our lives. But, we don't have to face them alone. So, what is the purpose of Suffering as a Christian? Why does God allow pain and suffering in our lives?
Here are a few reasons God allows suffering.
The Purpose of Suffering: Shaping your Character
Many times, God allows suffering in our lives to shape our character and make us more like Him.
We are made free by the Grace of God. All things are permissible, but all things are not profitable.
Throughout our earthly life, our goal should be to become more of Christ and less of the world. Suffering makes you strong to face life battles.
Philippians 1:6 - Being confident of this very thing, that he which hath begun a good work in you will perform it until the day of Jesus Christ:
The Purpose of Suffering: Keeping you Focused on Heaven
Another purpose of suffering is to keep you focused on God and heavenly matters. God often drifts our attention from the carnal world to the heavenly matters that last for eternity, through our temporal sufferings and painful circumstances in this life.
It is good to remind ourselves that this is not our permanent home.
Colossians 3:1-25 - If ye then be risen with Christ, seek those things which are above, where Christ sitteth on the right hand of God.
The Purpose of Suffering: Your help to Others
Someone who has gone through suffering and pain in an area of life should help and encourage fellow brothers and sisters in Christ, who are going through similar struggles. Since you have sailed in the same boat, you will be able to understand and help them better.
1 Thessalonians 5:11 - Wherefore, comfort yourselves together, and edify one another, even as also ye do.
Suffering keeps you away from Sin Patterns and Addictions
If you have developed a pattern of sin or addiction, God will often use your suffering for chastening you and changing you.
Psalms 119:71 - It is good for me that I have been afflicted; that I might learn thy statutes.
The Purpose of Suffering: Drawing Near to God
We often find ourselves closer to God during times of suffering than in times of refreshment. The Bible says that God is near to the brokenhearted. Oftentimes, we tend to forget God when life is going well. It is during troubled times that we seek God with all our heart, mind and soul.
Choose to stay close to God through prayer and meditation of God's Word. If you are going to only seek God during times of suffering, expect more unwanted troubles in life. God is zealous for His children. God loves His children so much, that He is more interested in the well being of our souls than our earthly happiness.
2 Corinthians 4:17 - For our light affliction, which is but for a moment, worketh for us a far more exceeding and eternal weight of glory;
The Purpose of Suffering: Fruits of the Spirit
We are called to bear fruits worthy of our extremely high calling. Suffering produces fruits such as longsuffering, endurance, goodness and gentleness.
2 Corinthians 4:16 - For which cause we faint not, but though our outward man perishes, yet the inward man is renewed day by day.
Romans 5:3-4 - And not only so, but we glory in tribulations also: knowing that tribulation worketh patience;
The Purpose of Suffering: The World sees Your Hope
Christians need not and should not murmur like the unbelievers when we suffer for various reasons.
No matter our circumstances, we still have hope. Even on our deathbed, we have hope and a future.
When we live like believing that God will make all things work for our eternal good, the world probably notices it.
Psalms 39:7 - And now, Lord, what do I wait for? my hope is in thee.

This Post: The Purpose of Suffering

Posts you may be interested in:

Modern Day Idols
Joseph Bible Lessons
How to Make Disciples for Christ
How to Live by Faith
How to grow in God
How to be Holy
God in the Workplace
Free Will and God's Sovereignty
Glorify God in all you do
Creative Ways to Share the Gospel
Confessing Sins to God
Life of Daniel Bible Study
The Christian Life
What is True Love according to the Bible
Prosperity Gospel Definition and Biblical Guidelines