How to make disciples for Christ?
All Christians are called to be Disciples and to make disciples for the Lord Jesus Christ. This is not a special calling for a few Christians alone.
How to be disciples who make disciples for Christ? Here are some insights on how the life of a Disciple of Jesus Christ should be and how his or her discipleship will help make many other disciples for Jesus.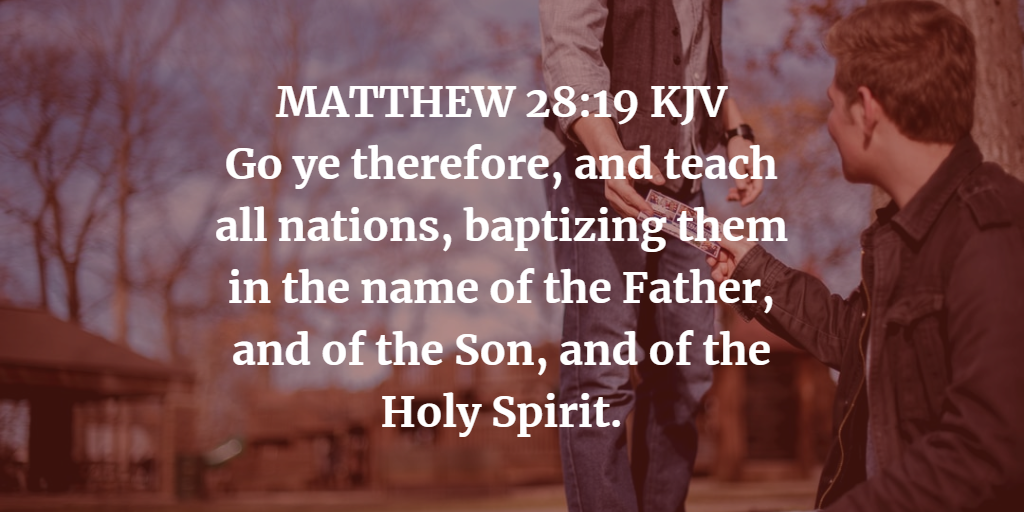 Disciples of Christ are taught by Jesus
Before you go into the world and make disciples for Christ, you must first be taught by Christ. You must know whom you follow well so that you can set an example for others. Jesus chose His disciples and taught them everything they should know. Though they did not understand everything completely when Jesus preached, after the resurrection, everything was made known to them through the Holy Spirit. Today, we have everything that Jesus taught in the Bible. Read it frequently and let the Holy Spirit be your teacher.
John 17:17 - Sanctify them through thy truth: thy word is truth.
Colossians 3:16 - Let the word of Christ dwell in you richly in all wisdom; teaching and admonishing one another in psalms and hymns and spiritual songs, singing with grace in your hearts to the Lord.
2 Timothy 2:15 - Study to show thyself approved unto God, a workman that needeth not to be ashamed, rightly dividing the word of truth.
Matthew 28:19-20 - Go ye therefore, and teach all nations, baptizing them in the name of the Father, and of the Son, and the Holy Ghost:
Disciples of Christ are God Pleasers
As disciples, we must become God pleasers rather than people pleasers. Speak the Truth of God's Word Uncompromisingly. If you fear people than God and give undue importance to their opinions, you will not be able to preach or teach the truth effectively.
Galatians 1:10 - For do I now persuade men or God? or do I seek to please men? for if I yet pleased men, I should not be the servant of Christ.
Colossians 1:10 - That ye might walk worthy of the Lord unto all pleasing, being fruitful in every good work, and increasing in the knowledge of God;
Proverbs 16:7 - When a man's ways please the LORD, he maketh even his enemies to be at peace with him.
Disciples of Christ are Fruitful
Disciples of Christ exhibit the fruits of the Spirit. They walk in humble obedience to God's commandments.
Jesus commands us to be doers of the Word. Shine the Light of Christ by Obedience. Without obedience, you cannot be fruitful for Christ.
1 Peter 4:10 - As every man hath received the gift, [even so] minister the same one to another, as good stewards of the manifold grace of God.
James 4:17 - Therefore to him, that knoweth to do good, and doeth [it] not, to him it is sin.
Disciples of Christ show Agape Love
Agape love is much of an action, rather than just a feeling. When disciples of Christ preach the gospel, there will be rejections and persecutions. Not everyone would accept what is being preached. People may harm or even kill the disciples. Now, a disciple has to patiently bear the evil for Christ's sake as Stephen and all the Apostles did. It takes agape love to go and preach the gospel to someone even though they may harm you. Jesus prayed for those who killed Him on the cross. He left us a model to follow.
1 John 3:18 - My little children, let us not love in word, neither in tongue; but in deed and in truth.
Disciples of Christ are Servant Leaders
We must serve and not seek to be served, following the example of Jesus Christ. Jesus the Son of God came to serve! Unlike the pattern of the world, Biblical leaders are servant leaders. They lead by serving God, serving people and being an example for others.
Mark 10:44-45 - And whosoever of you will be the chiefest, shall be the servant of all.
John 13:12-14 - So after he had washed their feet, and had taken his garments, and was set down again, he said unto them, Know ye what I have done to you?
1 Timothy 4:12 - Let no man despise thy youth; but be thou an example of the believers, in word, in conversation, in charity, in spirit, in faith, in purity.
Romans 12:1 - I beseech you therefore, brethren, by the mercies of God, that ye present your bodies a living sacrifice, holy, acceptable unto God, [which is] your reasonable service.
1 Samuel 12:24 - Only fear the LORD, and serve him in truth with all your heart: consider how great [things] he hath done for you.
This Post:
How to Make Disciples for Christ?
Posts you may be interested in:
How to Live by Faith
How to grow in God
How to be Holy
God in the Workplace
Free Will and God's Sovereignty
Glorify God in all you do
Creative Ways to Share the Gospel
Confessing Sins to God
Life of Daniel Bible Study
Please the Lord
The Christian Life
What is True Love according to the Bible
Prosperity Gospel Definition and Biblical Guidelines
Modern Day Idols
Joseph Bible Lessons