Biblical Leadership Principles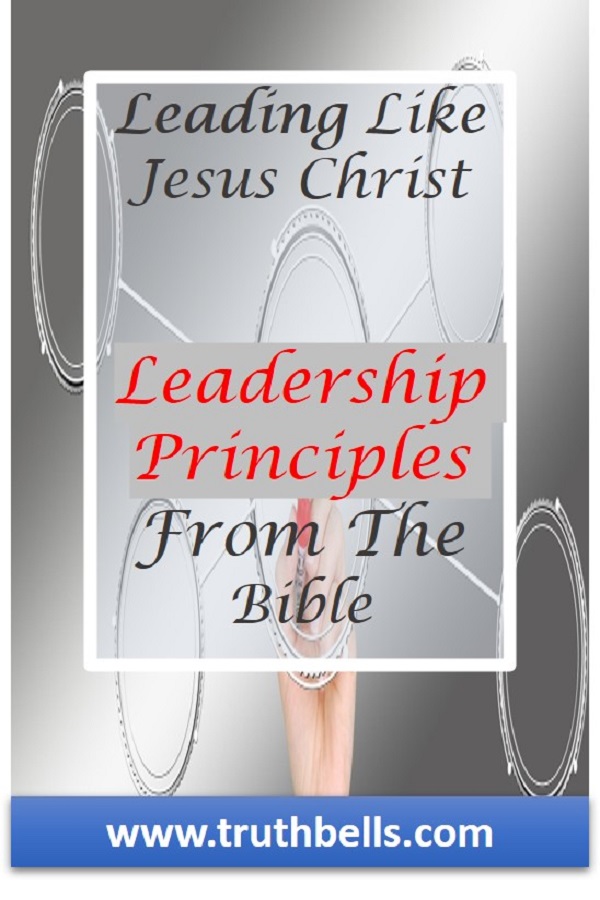 Biblical Leadership Principles: Leaders should be Role-Models
Whether it is leadership in the Church or in any other workplace, we are called to strive to be blameless. Leaders must be role models to others. Jesus himself asks His followers to strive to be perfect as Himself. We cannot lead others if we cannot lead ourselves first. The Christian life must be different from that of the world. The light of Christ should shine in every part of our lives so that the world will know that there is something more than worldly well-being that motivates us. Our lives should glorify God and bring people to Christ. We share the Gospel and show the love of Christ, not only by our words but also by our deeds and the way we choose to live. If we preach the gospel but fail to live a life worthy of the gospel, will people take our words seriously? probably no.
1 Timothy 4:12- Let no man despise thy youth; but be thou an example of the believers, in word, in conversation, in charity, in spirit, in faith, in purity.
Titus 1:7-14- For a bishop must be blameless, as the steward of God; not self-willed, not soon angry, not given to wine, no striker, not given to filthy lucre;
Hebrews 13:7 - Remember them which have the rule over you, who have spoken unto you the word of God: whose faith follow, considering the end of their conversation.
1 Timothy 3:2 - A bishop then must be blameless, the husband of one wife, vigilant, sober, of good behaviour, given to hospitality, apt to teach;
1 Timothy 3:13- For they that have used the office of a deacon well purchase to themselves a good degree, and great boldness in the faith which is in Christ Jesus.
Biblical Leadership Principles: A leader must be led by God
All leaders on earth have a leader in Heaven. We must lead under the leadership of God, as He is our master and king. Leaders must seek God's help and direction to lead others.
Proverbs 16:9 - A man's heart deviseth his way: but the LORD directeth his steps.
John 13:13-17 - Ye call me Master and Lord: and ye say well; for [so] I am.
Biblical Leadership Principles: Leaders are accountable
All leaders are accountable for those whom they rule over. For example, if you are a parent leading your children, you are accountable for how they live their lives.
>Hebrews 13:17- Obey them that have the rule over you, and submit yourselves: for they watch for your souls, as they that must give account, that they may do it with joy, and not with grief: for that [is] unprofitable for you.
Biblical Leadership Principles: Treat them as you want yourself to be treated
We all want good people to be in positions and leadership roles above us. We must show the same kindness and goodness to the people over whom we have authority. We must love and care for the people for whom God has placed us as leaders.
Matthew 7:12 - Therefore all things whatsoever ye would that men should do to you, do ye even so to them: for this is the law and the prophets.
Biblical Leadership Principles: Leaders must avoid Fear
When Joshua had to take up the role of Moses to lead the people of Israel, he was told not to fear. As leaders, you must put your faith in God and His strength to accomplish their tasks.
Isaiah 41:10 - Fear thou not; for I [am] with thee: be not dismayed; for I [am] thy God: I will strengthen thee; yea, I will help thee; yea, I will uphold thee with the right hand of my righteousness.
Philippians 4:13 - I can do all things through Christ which strengtheneth me.
Biblical Leadership Principles: Leaders need God's Wisdom
The Bible is full of wisdom and instructions. A good leader applies the Bible in every area of life. A Christian who reads the Bible regularly and understands the biblical truths rightly is more likely to lead his or her own self and others well.
2 Timothy 2:15 - Study to show thyself approved unto God, a workman that needeth not to be ashamed, rightly dividing the word of truth.
Titus 2:1-15 - But speak thou the things which become sound doctrine:
This Post:
Biblical Leadership Principles
Other posts you may be interested in:
Biblical Principles to Live By
Biblical Principles of Money Finance
Biblical Principles of Restoring the Lost
A Biblical View of Using Talents and Gifts
Biblical Success Principles
Biblical Principles of Time Management
A Biblical View of Hard Work
Lessons from the Book of Daniel
Lessons from the Book of Joseph